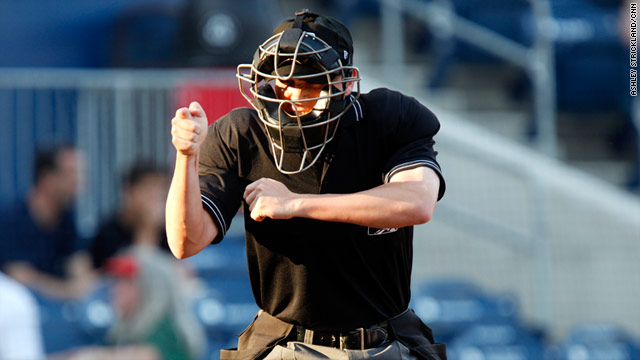 PBSA BASEBALL UMPIRES INFORMATION SHEET
The only Baseball Umpires that are assigned by PBSA are umpires for 9U (Tadpole) and 11U (Mosquito) baseball games that take place at our home field, Rotary Park. All other umpires for baseball games other than 9U and 11U are assigned by the Greater Victoria Baseball Association (GVBA).
In order to umpire a 9U or 11U baseball game, you must be a member of the British Columbia Umpires Association (BCBUA) and you must take their Level 1 umpire course and have successfully passed the required (online) exam (the exam can be taken as often as necessary in order to pass). Once you have succeeded in passing the exam, provide your details to the PBSA Jr. Umpire Scheduler and you will be added to a mail-out list in order to receive information about upcoming umpire assignments. The Jr. Umpire Scheduler can be reached at umpschedpbsa@gmail.com.
Junior Umpires are only allowed to umpire games that are at least 1 level of play below what their own age would allow. In other words, to umpire a 9U game, the umpire must be the same age as someone who is an 11U player and so on.
PBSA strives to offer mentoring program for new Level 1 umpires at Rotary Park that leads to young officials having a safe environment and a positive experience.
For further information on becoming a member of BCBUA and on taking the required Level 1 course, go to the BCBUA website at www.bcbua.ca. In particular, refer to the "Clinic Information" tab and the "Registration" tab for information on the clinic and on becoming a member.
Here is a brief summary of what is required:
Become a member of BCBUA

Can be done online at www.bcbua.ca

Pay the annual fee of $25 for Junior Members and $50 for Regular Members.

(Jr. Membership is for those who are 13 or under as of Dec 31 of current year)

PBSA will reimburse membership fees to all umpires once they have volunteered to umpire a minimum of 3 baseball games at Rotary Park.

BCBUA Memberships must be renewed annually.

Take a Level 1 Umpire Course

Sign up and attend the required BCBUA Level 1 Umpire Course. This course may be offered at our own Rotary Park facilities, but is also available at other venues in Greater Victoria. A list of available courses can found on the BCBUA website.

The course since 2021 has 2 parts online and in person. Theory is covered online and the practical instruction in a gym or on field (according to BCBUA website).

Pass the online exam for Level 1 Umpires

Once you have completed the Level 1 course, you will be given details on how to take the online exam.

Once you have passed the online exam, you can provide details to the PBSA Jr. Umpire Scheduler at

umpschedpbsa@gmail.com

.

At that point you will be added to the PBSA database of qualified umpires. You will receive regular e-mails listing 9U and 11U games that need umpires at Rotary Park. You can respond indicating the games that you are available for. The scheduler will then assign games to individual umpires and send out an e-mail with those details to the list of umpires.

Rate of Pay

9U Base Ump - $15 9U Plate Ump - $20

11U Base Ump - $20 11U Plate Ump - $25

Equipment

Umpires are required to show up at the park 30 minutes prior to the start of a game. They need to provide their own protective cup, black or grey pants and a ball cap. All other equipment is available in the umpire room upstairs in the Club House.