PENINSULA BASEBALL AND SOFTBALL ASSOCIATION
Welcome to PBSA!
Space is still available in some programs
A 50.00 Late charge will be applied to registrations after February 14th.
** U12 & U14 Softball Programs are now full. Please contact Lise Derzaph at vp.srsb.pbsa.bc.ca@gmail.com to be put on a wait list. **
Interested in Coaching for our 7U and 9U programs? Please contact Jeremy Dewey at vp.jrbb.pbsa.bc.ca@gmail.com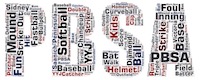 Peninsula Baseball and Softball Association
At PBSA our mission is to be the premiere destination for player development in baseball and softball for Vancouver Island. Our goal is to develop athletes in an environment that focuses on respect, teamwork, discipline, sportsmanship, and fair play.

We are committed to providing top level instruction while promoting an emphasis on community pride and fostering a love for the game.
PBSA provides ball playing opportunities to the boys and girls of the Saanich Peninsula and some Southern Gulf Islands. We play our home games at Rotary Park - Field of Dreams adjacent to the Victoria Airport and Alexander Field at Centennial Park on Wallace Drive.

Our Baseball program is delivered to players from the age of three through to adults. Our girls only Softball program is delivered to members from the age of five through to nineteen.

Kidsport is a national non-profit organization that provides financial assistance for children who want to play sports. For additional information please visit the Kidsport website at http://www.kidsportcanada.ca/british-columbia/and apply for assistance. Once Kidsport has confirmed your application please send an email to Angie Gray at registrar.pbsa.bc.ca@gmail.com and she will provide you with a promo code that can be applied to your registration.